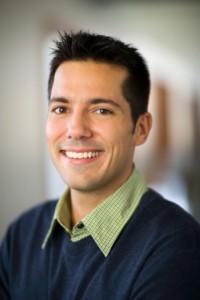 Do you want to change the appearance of your smile without undergoing complicated dental procedures? We have a solution for you! Dr. Angela Ganjoor is proud to be one of the first North Texas dentists to be trained in the Snap-On Smile.
What is the Snap-On Smile?
The Snap-On Smile is an oral appliance from the makers of Lumineers. This device fits over your natural teeth and snaps into place to provide you with a beautiful new smile instantly. This non-invasive cosmetic procedure is reversible, removable, and customizable, so you can easily change the way your smile looks. As a bonus, it doesn't remove or alter any natural tooth structure.
How Does the Snap-On Smile Work?
The Snap-On Smile is an excellent choice for hiding teeth that are gapped, crooked, stained, or missing. It is available to cover both upper and/or lower teeth. At your first visit with Dr. Ganjoor, our team will take an impression of your teeth to determine the exact size and fit for your new appliance. You will also pick the style and shade of your new smile so you can see what the results will look like before the treatment begins. Dr. Ganjoor will make necessary adjustments and send your information to the lab to be designed. About three weeks later, you will come back for a final fitting and receive your beautiful new smile.
Benefits of the Snap-On Smile
The Snap-On Smile is made from a thin resin material to match the appearance of your natural teeth. If you choose to, you can also remove the Snap-On Smile for eating, cleaning, and special occasions, but the smile can be a temporary or permanent cosmetic solution. Your new smile is comfortable and easy to care for, making your life a whole lot simpler.
The Snap-On Smile is very durable and can withstand years of normal wear and tear. With proper care, your new smile can last up to five years.
Call Celina Family Dentistry at (214) 851-0130 to schedule an appointment with Dr. Ganjoor to see if a Snap-On Smile is the solution to your cosmetic needs. We welcome patients from Celina, Prosper, Gunter, Frisco, Aubrey, Pilot Point, McKinney, and surrounding communities.