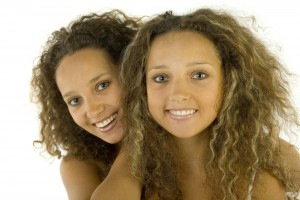 Braces are a time-honored and effective means of correcting a misaligned bite (malocclusion). Although some people have misgivings about the unsightly brackets that decorate the front of your teeth, the effectiveness of braces have kept them the preferred solution in most cases of malocclusion. Today, Dr. Angela Ganjoor introduces Fastbraces, an innovation in the technology of braces.
Faster, Safer Braces
Fastbraces use a new technology and method to revolutionize the way braces straighten your teeth. Traditional braces, which utilized square brackets, completed the realignment process in two steps. First, the crowns of the teeth were moved during the first year. Then, the roots were moved during the second year, meaning in the past, braces required at least two years of treatment time.
Fastbraces technology works on a different principle. Triangular brackets move the entire tooth, both crown and root, at the same time, reducing treatment time to half. In some cases, Fastbraces can achieve desired results in as little as a few months. Research reported in the American Journal of Orthodontics suggests that the longer you wear braces, the more root resorption (tooth root shortening) occurs. Fastbraces reduces this condition by shortening the treatment. 
How Fastbraces Work
Crooked teeth result when the tooth grows at an angle as opposed to an upright position. Instead of moving one part of the tooth at a time, Fastbraces works on the principle that if the root is straight, then the tooth will be straight. The triangular shape affords twice as much room between brackets than traditional square brackets, allowing for more flexibility in the connecting wire. This allows the technology to target the root from the beginning of the procedure.
If you or a family member is in need of treatment for crooked teeth, ask Dr. Ganjoor if Fastbraces is the right choice. Contact Celina Family Dentistry at (214) 851-0130 to schedule an appointment. We welcome patients from Celina, Prosper, Gunter, Frisco, Anna, Pilot Point, McKinney, and surrounding communities.