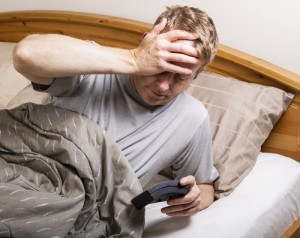 Around the country, millions struggle to get a good night's rest. In fact, according to a BMJ Group study, over 60 million Americans sought over-the-counter sleep aids to help them rest. Do these drugs really work? In today's blog, Celina family dentist, Dr. Angela Ganjoor, discusses whether over-the-counter sleeping pills are the best choice for patients struggling to sleep.
The Downside of Over-the-Counter Sleep Aids
At best, over-the-counter drugs offer a temporary solution. People often become dependent, as increased doses of common sleep aids are required, due to the body quickly becoming immune to their effects. This can start a dangerous cycle of drug dependency.
Some of the most common over-the-counter sleep aids contain either doxylamine or diphenhydramine. These are antihistamines known to cause drowsiness. When taken, drugs containing these antihistamines tend to make people drowsy throughout the day. If a patient experiences regular insomnia, these over-the-counter drugs may not work at all.
When asked about diphenhydramine-based sleeping pills, Dr. Milton Erman, a professor of psychiatry at the University of California, San Diego said: "It's not a very good drug. Very little data show that it helps people get good sleep."
Other frequent side effects of over-the-counter sleep aids include:
Constipation
Dry mouth
Trouble urinating
Episodes of delirium
Treatment for Common Sleep Disorders
While many people turn to pharmaceuticals to help them sleep, often, simple lifestyle changes can help them rest. A routine is essential. Always go to sleep and wake up around the same time every day. As tempting as sleeping in or staying up during weekends may be, try to maintain your sleep schedule during weekends and holidays. Avoid alcohol, caffeine, and tobacco products between the four to six hours before you normally go to bed. Don't fall asleep while watching TV; this prevents your body from receiving proper rest. Keep your bedroom dark and at a comfortable temperature. Before attempting over-the-counter sleep aids, talk to your Celina family dentist, Dr. Ganjoor, and try following these simple steps to obtain your necessary sleep.
Schedule an Appointment with Your Celina Dentist
Do you find sleeping difficult due to frequent snoring? You may be experiencing a serious sleep disorder known as sleep apnea. Contact Dr. Ganjoor today to discuss treatment options to help you sleep. Schedule an appointment with our 75009 dental office by calling (214) 851-0130 today. Located in Celina, we proudly serve patients from Prosper, Frisco, Allen, and neighboring communities.