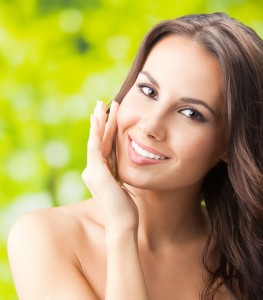 Crooked teeth can be embarrassing, but their effect on your oral health goes beyond esthetics. Whether you choose to ignore straightening your teeth because you are confident in your smile, or you choose to ignore them because you are apprehensive about wearing traditional braces, you're choosing wrong. To underscore the importance of straightening your teeth, Celina dentist, Dr. Ganjoor, explains why orthodontic treatment is usually the first concern addressed when planning a full smile makeover.
A Focus on Function
For your mouth to operate properly, the force that it generates must be evenly displaced throughout your teeth and gums. When your teeth are crooked, the displacement can be thrown off balance, resulting in premature wear on some of your teeth. If malocclusion (a misaligned bite) is severe enough, it can force your jaw to work extra hard keeping your mouth straight as you bite, chew, and speak. The excessive strain can damage your jaw joints, called TMJs, and the muscles that surround them, leading to the debilitating discomfort of TMJ disorder. If you plan on undertaking dental procedures to improve your smile's appeal, your work may be for naught if you don't correct an improperly aligned bite, which can wear down your dental restorations as thoroughly as they affected your natural dental health.
Straighter Teeth in Less Time
Last week, we discussed the apprehension that can often accompany adults and older teens who need orthodontic treatment. We also discussed our innovative Fastbraces, which allow you to straighten your teeth in less time and with more discretion. Instead of metal, Fastbraces utilizes clear brackets and white wire to gently move the crowns and roots of your teeth into their desired place.
Take Pride in Your Smile with Help from Your Celina Dentist
To learn more about straightening your teeth, or to find out which cosmetic dental treatment is the right choice for you, schedule an appointment with Dr. Ganjoor at our Celina dentist's office by calling (214) 851-0130. Located in the 75009 area, we serve patients of all ages from Celina, Prosper, McKinney, Frisco, Anna, Pilot Point, and the surrounding areas.