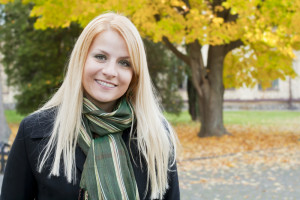 Celina, TX dentist, Dr. Angela Ganjoor, loves her patients. Sometimes, it would be nice to see them even more often. However, in the world of preventive dental care, every six months is usually a sufficient goal for dental checkups. If you have specific needs that require more frequent cleanings or checks, Dr. Ganjoor may recommend that you visit more often. For most patients, twice-a-year is perfect, providing that you are brushing twice-daily and flossing at least once a day as well. When it is time for your biannual dental appointment, we'll make sure you receive the best examination possible.
Advanced X-ray Technology
You already know that your dental checkup will include a thorough cleaning to remove plaque and tartar buildup. There's much more to your appointments than that, however. Dental x-rays have long offered a chance for dentists to get a deep look at the inner workings of your teeth and jaw. The technology has come a long way over the years, though. Digital x-rays answer to patient's concerns over too much radiation exposure. Digital x-rays give off approximately 90% less radiation than traditional x-rays. Dr. Ganjoor has updated her in-office technology with 3D Cone Beam X-rays. Cone Beam x-rays offer a more thorough view and can even help identify temporomandibular joint disorder (TMD).
Oral Cancer Screenings
Oral cancer screenings are reason enough to keep up with your dental checkups. When detected early, oral/pharyngeal cancer has a high survival rate. Unfortunately, patients who don't keep up with their biannual checkups may not realized they have oral cancer because there are so few early symptoms. Dr. Ganjoor is meticulous in examining patients for any suspicious lesions, sores, or spots that could signal cancer. The VELscope tool evaluates your mouth even further by scanning the tissues with a blue light that will appear darker in any areas of concern.
Dental Checkups from Celina, TX Dentist
Call (214) 851-0130 to schedule an appointment with Dr. Ganjoor at our 75009 dentist office. We welcome patients from Celina, Prosper, Gunter, Frisco, Anna, Pilot Point, McKinney, and other nearby communities.