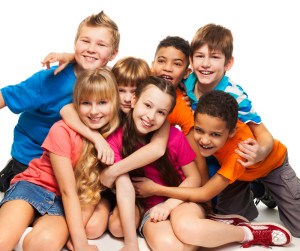 Our modern times seem to offer plenty of bad news regarding the health of the youngest members of society. For the first time in over 40 years, childhood tooth decay rates have increased, according to the Centers for Disease Control (CDC). Their report attributed this unfortunate rise in children's cavities to unwise dietary choices and poor dental self-care. Severe tooth decay is one of the main causes of toothaches in children, and studies show that many kids miss too many days of school because of intense tooth pain resulting from untreated cavities. Tooth decay can even hinder a child's development in speaking and eating. Celina children's dentist, Dr. Newton, and our team at Celina Family Dentistry are proud to offer comprehensive dentistry services to young patients. The quality of their future partially relies on excellent preventive dental care.
Fluoride Treatments
Fluoride has been a part of preventive dentistry for about 60 years, though the compound of fluorine has been floating around invisibly in our atmosphere much longer than that. Scientifically proven to strengthen tooth enamel by keeping your outer teeth mineralized, fluoride also creates a slippery surface on your smile. Bacteria have a much harder time clinging to teeth and doing damage when they can't hold on. Washed out of your mouth with your saliva, fluoride treatments are sometimes the difference between good and bad news at dental checkups.
Dental Sealants
Cavities are most common on the chewing surfaces of children's molars (or back teeth). Molars have deep pits, cracks and fissures where germs and food debris collect. It is difficult to get young children to do a good job brushing, and forcing a toothbrush into the far reaches of their mouth may not happen without a strong fight and plenty of gagging, coughing, and sputtering. This is why dental sealants make a good insurance policy. If you have trouble implementing a very thorough cleaning every time you brush your child's teeth, the liquid plastic resin which is hardened by a special curing light will seal molars off from bacteria and other unwanted particles.
Visit your Celina Children's Dentist
To schedule an appointment with Dr. Newton at our Celina dentist office, contact us at (214) 851-0130. We serve patients of all ages from Celina, Prosper, McKinney, Frisco, Anna, Pilot Point, and the surrounding areas.