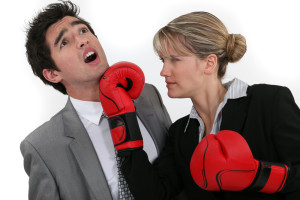 Who is better at keeping up with their dental health between the genders? Well, women pay more attention to their smiles than men, in general. Celina dentist, Dr. Newton and our dental team are happy to provide dental care for either gender. Why do you think women make more effort? Could it be because women tend to focus more on  improving their appearance? According to the American Academy of Cosmetic Dentistry, a simple, straight, attractive smile translates to more success in all areas of life. In fact, about 70% of men admit that a woman looks more beautiful when she smiles than when she wears a full face of makeup. Smiling lifts your facial muscles to naturally make men and women appear younger, friendlier, and more full of energy.
Preventive Care: The Same for Both Genders
Ladies are more likely to follow routine checkup schedules and have more positive attitudes toward dental health. Studies show that females are 26% more likely to floss daily and 57%t of women brush twice a day. Compare this with only 49% of men who do the same. These healthy hygiene behaviors, combined with a lack of competitive sports (which can knock out teeth) help many ladies keep their natural teeth longer than men. But it's not all happy smiles for women. Hormonal changes during menstruation, pregnancy, and menopause can contribute to inflamed gums. Additionally, research reveals that dry mouth, eating disorders (which can cause extreme enamel damage) and TMJ disorders are more common among women than men.
Cosmetic Dental Options: The Same for Both Genders
If you do opt for cosmetic age defying dental procedures the American Academy of Periodontology says that people are seven times more likely to have smile enhancements than face lifts. Dr. Newton's cosmetic treatments can make your smile look new and fresh. For example, teeth whitening removes years of stains, porcelain veneers hide signs of wear, and cosmetic contouring reshapes your smile. Additionally, about 3/4 of women would feel embarrassed by a missing tooth, compared with only half of men. Fortunately, Dr. Newton offers dental implants to restore missing teeth.
Comprehensive Dental Care in Celina for Men and Women
Dr. Newton can help both men and women maintain healthy, beautiful smiles for life. Contact our Celina dentist office at (214) 851-0130 to schedule an appointment. We welcome patients from Celina, Prosper, Gunter, Frisco, McKinney, Aubrey, Pilot Point, Anna, and surrounding areas.