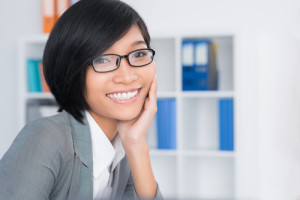 It's hard to crack a smile when your teeth are noticeably yellow or brown. That's a shame, especially when you consider how much your smile says about you, not to mention how it impacts the way you feel about yourself. Dr. Angela Ganjoor, who offers teeth whitening in Celina, TX, advises patients on the best way to maintain a freshly whitened smile between visits to our dentist office.
Love the Results of LumiBrite? Read This.
Our patients love how the LumiBrite in-office teeth whitening treatment boosts the whiteness of their tooth enamel in only one hour. After that, though, it's up to you to keep your teeth looking so lovely. A few basic guidelines to remember:
When sipping any beverage other than milk or water, use a straw to minimize contact with your tooth enamel.
Wait 48 hours before eating or drinking substances that are dark in color; this allows enough time for your whitening treatment to fully saturate the enamel. Steer clear of tea, soda, red wine, coffee, and berries.
Brush your teeth often to avoid surface staining, but do not brush too aggressively, as this could actually harm the tooth enamel.
Wait 30 minutes to brush your teeth after consuming anything acidic, such as citrus fruits and juices or tomatoes.
Whitening at Home? Start Here.
Before you leave our office to use your home whitening system, we'll spend a few minutes demonstrating the correct way to use your whitening trays. You'll learn how much whitening solution to use, how best to wear your trays, and how to prevent your teeth and gums from becoming irritated. At first, you'll wear the trays for about three minutes each day for a full 14 days. You'll need to follow the guidelines above for this whitening method, too. Dr. Ganjoor points out that the whitening formula should be kept in your refrigerator to preserve its integrity. If your teeth become sensitive to heat and cold, it may be better to use your whitening trays every other day.
Questions about teeth whitening in Prosper, TX? To learn more about professional teeth whitening, or to schedule an appointment with Dr. Angela Ganjoor, contact us at (214) 851-0130. We welcome residents of Celina, Prosper, Frisco, Gunter, Anna, Pilot Point, and the surrounding cities.