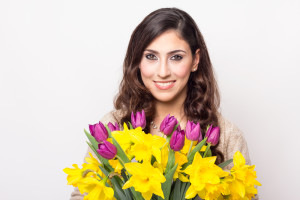 When you look at your wedding photos later this year, you want to see white, beautiful smiles. You want to hear from the photographer that you and your partners teeth were so bright that they didn't have to photoshop anything about them; they're just that white. How do you achieve a smile like this in time for wedding season in Texas? Dr. Ganjoor at Celina Family Dentistry has various options for you, including in-office and at-home teeth whitening treatments.
Visit Celina Family Dentistry
In-office teeth whitening varies from dental office to dental office. However, Dr. Ganjoor offers what's called LumiBrite, a whitening system that reduces the time spent in the dental chair and brightens your smile shades at a time. With this system, you can reverse and remove the effects of discoloration or staining from: coffee, wine, certain medications, genetics, and in some minor cases, previously repaired teeth.
Take Your Trays Home
For those with full schedules, busy lives, or a wedding to plan, Dr. Ganjoor offers take home whitening trays. The trays can brighten your smile shades at a time. They require only minutes on the hour at least once a day for a period of 2-4 weeks to affect the brightness of your smile. Many patients see the difference after only a few sessions, and most participants are thrilled to hear that their significant other, family, and friends see the difference, too.
Make A Lasting Impression
As you prepare for your day of joy, remember that the little things matter. Your smile is a little detail in the larger picture, but it can make a big impression on your partner, family, and friends. It can be one of the small cornerstones to that favorite photo in the picture from on the wall or on your nigh stand next to your bed.
Your bright smile doesn't have to stop at your wedding day. With healthy, habitual dental practices, you can maintain that magnificent grin and reap the benefits at work, in social environments, and when looking in the mirror. Let Celina Family Dentistry assist you in capturing your moment and reinvigorating your confidence today.
ABOUT YOUR CELINA FAMILY DENTIST:
To learn more, schedule an appointment with Dr. Angela Ganjoor at Celina Family Dentistry by calling (214) 851-0130. Located in the 75009 area, we serve patients of all ages from Celina, Prosper, McKinney, Frisco, Anna, Pilot Point, and the surrounding areas.