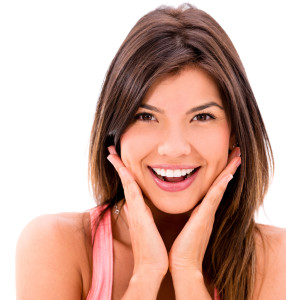 Feeling sad about your smile because it actually looks good – for the most part – but you wish you could smooth out a problem here and there? We encourage patients to learn more about cosmetic contouring when their problems revolve around issues easily solved with minor tissue removal. Imagine for a moment that you could gently reshape your teeth similar to the way you may file your nail for an improved shape or to address a jagged or sharp edge. We can accomplish a similar feat with contouring without compromising your comfort. Test your knowledge and learn a bit more with the following quiz:
Cosmetic Contouring Quiz: True or False
True or False: Contouring relies on the use of composite to build up tooth tissue.
True or False: We mostly use contouring to shorten your teeth.
True or False: You will not need an anesthetic for contouring because it is naturally quite comfortable.
Dental Quiz Key
False. Cosmetic contouring does not build up tooth tissue, which is what you can expect from cosmetic bonding. Instead, it removes a very small amount of your tooth's outermost layer, called enamel, to reshape your tooth or to improve its textures.
False. We use contouring for a variety of purposes, which may include shortening a tooth that appears longer than your other teeth. Contouring may also help you regain a more uniform smile if you suffer from gently overlapping teeth – we may be able to reduce a bit of the tissue from the tooth resting in front of the other. It may also improve texture of pitted teeth, soften pointed areas like canine tips, soften areas that are rough, or help you improve awkward tooth shape for a more beautiful smile.
True. We will only be addressing an extremely small amount of the outermost layer of your teeth, so you can expect a very comfortable treatment.
ABOUT YOUR CELINA FAMILY DENTIST

:
To learn more, schedule an appointment with Dr. Angela Ganjoor at Celina Family Dentistry by calling (214) 851-0130. Located in the 75009 area, we serve patients of all ages from Celina, Prosper, McKinney, Frisco, Anna, Pilot Point, and the surrounding areas.