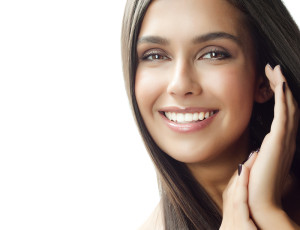 Teeth often suffer from mild cosmetic damage that, though it does not harm the health of your teeth, may damage your self-esteem just a bit. In some cases, your teeth simply develop in a way that is not completely pleasing to you. For instance, you may suffer from a small space between two of your teeth. Or, one or two of your teeth may appear shorter than the rest, causing your smile to look uneven. Fortunately, we can address these problems and more with the effective cosmetic treatment called dental bonding. If you feel you have similar concerns regarding the beauty of your smile, learn more with the following facts:
Dental Bonding Fast Facts
We suggest bonding for patients who suffer from minor damage or esthetic concerns – not for problems that affect the health of their teeth.
Bonding is considered an "additive" treatment because we create what looks like additional tooth tissue for a more esthetically pleasing smile. This complements another treatment called contouring, which removes minor amounts of tissue to resolve cosmetic concerns.
We may suggest bonding to cover problems, to extend teeth, or to fill spaces – for example, we can fill gaps between teeth, cover spots and cracks, improve chips, or lengthen the appearance of teeth for a uniform look.
Bonding requires a single visit – it requires very little time and is comfortable.
Bonding is often prized for its budget friendliness, allowing you to achieve a more consistent smile without a hefty investment.
Choosing bonding to fill gaps between your teeth may allow you to avoid wearing braces.
To complete dental bonding, we will apply composite to your tooth. This moldable, synthetic resin substance is easy to manipulate and set. We may sculpt it into the desired shape or use thin layers to cover problem areas.
We will match the shade of the material to your surrounding tooth for a natural finished product.
ABOUT YOUR CELINA FAMILY DENTIST

:
To learn more, schedule an appointment with Dr. Angela Ganjoor at Celina Family Dentistry by calling (214) 851-0130. Located in the 75009 area, we serve patients of all ages from Celina, Prosper, McKinney, Frisco, Anna, Pilot Point, and the surrounding areas.