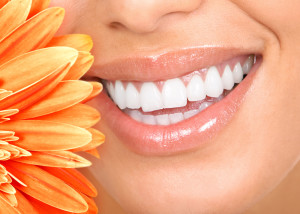 Do you catch glimpses of other people's smiles and feel that you were simply not lucky enough to have been born with a pretty smile? Perhaps you used to feel good about your smile but some type of cosmetic damage has caused you to feel shy about allowing others to see it. Rather than waste any more time hiding this very important feature, it's time you learn more about cosmetic dentistry. Patients are often unsure whether this field of dentistry is for them because they simply do not have enough information. Skip the impulse to assume your teeth are too damaged or that your imperfections are too unique and find out more about what you can achieve with the following information:
We Offer Personalized Care
Are you worried that we will take control and you will have no say in what you end up with? We understand that making improvements to your smile is an extremely personal experience. No two people carry the exact same vision, which is why we will collaborate with you completely during your treatment. From discussing what you do and do not like about your smile and crafting a care plan that suits your needs, you will be involved each step of the way.
All The Treatments You May Need
Worried about a single chip in one tooth? Maybe you are upset because you suffer from allover discoloration that causes your smile to look yellow. No matter the problem, we offer a comprehensive menu of cosmetic dentistry treatments, so you can transition from a displeasing grin to a truly gorgeous smile that complements your features. You may take advantage of one or more of the following:
Bonding and contouring to remove excessive tooth tissue or add more where you need it most – this is a wonderful option for reshaping your smile
Laser gum procedures usually allow you to improve your smile in one of two ways – you may either reduce excess gum tissue for a smile that no longer looks "gummy" or you will be able to achieve a more symmetrical smile by evening out your gum tissue
Teeth whitening offers exceptional improvement for discolored teeth, lifting yellowing or darkening for a smile several shades brighter
Veneer and Lumineers create a façade over the visible parts of your teeth for exceptional camouflaging and the ability to customize the shape, length, color, and width of your teeth
ABOUT YOUR CELINA FAMILY DENTIST

:
To learn more, schedule an appointment with Dr. Newton at Celina Family Dentistry by calling (214) 851-0130. Located in the 75009 area, we serve patients of all ages from Celina, Prosper, McKinney, Frisco, Anna, Pilot Point, and the surrounding areas.