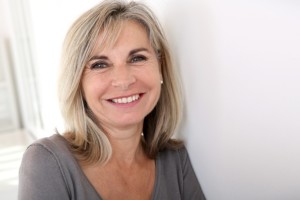 Are you missing one or more teeth? Having missing teeth in your mouth does more than impact the appearance of your smile — it also affects the function and strength of your teeth, making everyday activities like chewing, eating and talking more difficult. You have likely heard of dental implants as a solution for missing teeth. Now there is a new, innovative version of this common procedure: mini dental implants. Mini dental implants are a long-term solution to restore the function, uniformity and beauty of your smile.
What is a Dental Implant?
A dental implant offers one of the best replacements for your lost natural tooth, because it replaces your tooth's root, not just the crown, unlike other solutions like dental crowns and bridges. A dental implant is a post that is surgically implanted into your jawbone. Then it is topped with dentures, a partial or bridge to complete the look. Together, this replaces both the strength and appearance of your natural tooth. Mini dental implants are a newer version of the procedure.
The Benefits of Mini Dental Implants
Mini dental implants have many benefits, including:
The procedure is less invasive, because it does not require surgery.
The convenient procedure can be completed in one visit.
Because of the natural of this less-invasive procedure, it has a shorter healing time and you're experience less discomfort.
Dental implants prevent facial collapse.
The appearance of your smile is improved.
Filling gaps prevents teeth shifting.
Dental implants restore the strength and function of your teeth.
The Drawbacks of Mini Dental Implants
There are few drawbacks to mini dental implants. They are a great solution for a majority of patients who experience tooth loss. However, they may not be the best choice if you do not have adequate vertical bone to support the implant. Mini dental implants require bone is already in place for support. If you suffer from teeth grinding, then these dental implants may not be the best choice for you.
ABOUT YOUR CELINA FAMILY DENTIST:
To learn more, schedule an appointment with Dr. Angela Ganjoor at Celina Family Dentistry by calling (214) 851-0130. Located in the 75009 area, we serve patients of all ages from Celina, Prosper, McKinney, Frisco, Anna, Pilot Point, and the surrounding areas.