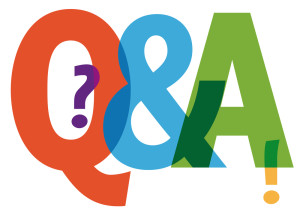 Have you been trying to learn more about full and partial dentures but you're worried you have been reading a mixture of reliable – and not-so-reliable – information? If so, we encourage you to stop what you are doing and begin learning some facts with a quick Q&A session we have created. Follow the session up by calling us to schedule a visit, so you can ask all of your questions (and receive professional advice).
Q&A: Dentures
Question: Are dentures bulky, like the devices you see in movies and cartoons? I want to replace my teeth with a removable device but I'm worried this will not be a good experience.
Answer: No. The typical chunky, big dentures you see in movies are not what you can expect from today's advances in dental prosthetic technology. Fortunately, dentures are lightweight, slim, and work well for patients of nearly any age.
Question: I know what a full denture is and that it replaces an entire arch of teeth. However, I'm only missing some of my teeth – will I have to get a bridge or is there a denture option for me?
Answer: If you are missing one or multiple teeth, we will suggest a partial denture to suit your needs. The custom-made removable device will provide room for your existing teeth, while replacing the missing teeth. The result: A complete, beautiful smile.
Question: How can I find out if I make a good candidate for full or partial dentures? Should I schedule an appointment?
Answer: We encourage you to recognize that most patients will qualify for dentures (and we will always assist every patient in finding an appropriate tooth replacement solution). You should certainly schedule a consultation to meet with us, so we can explain your options and provide you with a care plan tailored to your tooth loss needs.