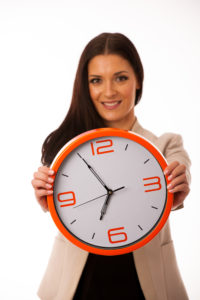 Have you spent years feeling insecure because of alignment issues with your smile? From gaps between teeth, to overcrowding and underbites, alignment problems can post both functional and cosmetic problems. Many adults wish they had worn braces as teenagers, to correct these and other alignment issues. Yet they are hesitant to speak to their dentist about having orthodontic treatment completed as adults, for fear they will be the only people in their workplaces with what was once called a "mouth full of metal." If you want a straighter smile without committing to years spent in traditional orthodontic gear, it's time to talk to your dentist about what FASTBRACES could do for your smile!
When FASTBRACES Are a Great Option
FASTBRACES are similar to traditional braces, in that they can help correct many of the same issues, including underbites or overbites, general crowding, gaps or crooked teeth. However, unlike traditional orthodontic work, which can take several years to complete, FASTBRACES can work much more quickly, just as their name implies.
Instead of taking years to complete, FASTBRACES generally work in less than a year. In fact, some patients can achieve improved alignment in a mere six months!
This is possible because FASTBRACES uses a special kind of wire to move both the tooth and its corresponding root at the same time, rather than moving the tooth and then the root, as traditional braces do. Another benefit of FASTBRACES is that many patients claim the treatment is more comfortable than traditional braces, as well.
How to Know If You're a Candidate for FASTBRACES
FASTBRACES are safe for children, teens and adults alike, and they are effective at treating a variety of alignment issues. That said, they are not suitable for all patients, including those with severe underbites or overbites. To determine if you are a good candidate for FASTBRACES, schedule a consultation with your cosmetic dentist!