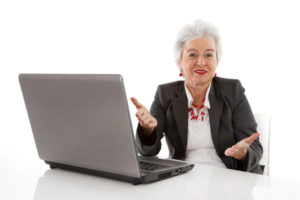 Are you concerned that you've developed a cavity or other dental problem? Did you suffer trauma to a tooth, recently, and are now left with visible damage such as a chip or crack? These are just a few of the reasons a person might require restorative dentistry. Fortunately, in these cases, and many others, treatment might be simpler and faster than you would assume. In fact, porcelain crowns are one of the most commonly-recommended forms of restorative dentistry, because of how efficiently and even beautifully they can protect a damaged smile.
Address Decay and Damage with a Seamless Restoration
Deep decay, caused by untreated cavities, is one common reason a patient might require a dental crown as restorative treatment. Often, in the case of progressed cavities, a crown is used following root canal treatment, which can be effectively used to restore the dental health and prevent the spread of an oral infection.
In other instances, crowns are recommended to help prevent a chip or crack from growing as a patient chews. Since the force exerted while eating can cause increased damage to a tooth, it is often best to seal the tooth against further wear, by affixing a dental crown over top of it, which allows the tooth beneath to remain safe and in tact.
An added benefit of choosing a porcelain dental crown is that the restoration is both functionally beneficial, as well as cosmetically appealing. That is because porcelain crowns an be carefully crafted to resemble one's natural teeth, allowing for a restoration that is nearly seamless within one's smile.