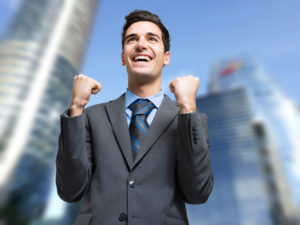 Have you always felt like the imperfections in your teeth are the biggest thing holding you back from achieving your dreams? Do you find yourself daydreaming about what you could achieve, if only you had the kind of confidence that comes from a beautiful smile? If so, make this the year you finally stop dreaming, and instead do something to achieve that great smile you've always wanted! Porcelain veneers are one effective way to create long-lasting smile enhancements. Why not ask your cosmetic dentist how veneers could help create a smile you'll feel proud to show off?
What Could Veneers Do for Your Smile?
There are a number of benefits to choosing porcelain veneers for cosmetic treatment, one of the most obvious of which is that they're not obvious at all. In fact, few dental treatments can provide as seamless of results as porcelain veneers, and that is because of how similar dental porcelain is to natural tooth enamel. Both substances are strong, but they're also stain-resistant, which allows veneers to look and age similarly to your natural teeth, making for enhancements that can last beautifully for many years!
Modern veneers can also be made incredibly thin, which means very little preparation must be done to your existing teeth, in order to ready them for the addition of veneers. This is great news for patients who were worried about damaging healthy tooth enamel in order to complete cosmetic improvements. Now dentists do not need to make much change to the existing teeth, before completing veneers.
As for what issues veneers can help address, they are commonly used to help hide permanent staining, minor gaps between teeth, small teeth and those that seem misshapen. So if these are some of your esthetic concerns, veneers could likely make a great cosmetic treatment option!