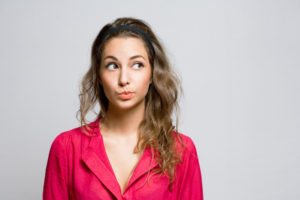 Are you concerned about heightened sensitivity, discomfort, or even pain you have begun experiencing, when trying to enjoy your meals or beverages? Perhaps you were recently involved in an accident at work or some other kind of trauma that left one of your teeth visibly chipped, cracked or otherwise damaged? Even chewing can sometimes lead to dental damage, because while the teeth are naturally strong, they are not exempt from problems. Whether caused by acidic erosion, wear, and trauma or injury, the teeth cannot repair themselves the way some other parts of the body can. This is why restorative treatment is needed when a tooth has become damaged, much less infected. Fortunately, the sooner you seek restorative treatment, the more likely the dentist will be able to assist you using minimally invasive, and often even seamless, treatment solutions.
Don't Ignore Changes In Your Smile; Seek Treatment Promptly to Preserve Your Oral Health
One important consideration is that you should not ignore negative changes to your smile, as these are commonly warning signs that the teeth have become damaged and are in need of restorative action.
By seeking restorative treatment quickly, at the first indication of trouble, you increase the chance that minimally invasive options will be effective at restoring the oral health. However, the longer you prolong a dental visit, the more likely extensive measures will become necessary, such as root canal therapy or extraction to address an infection, rather than a filling or crown to treat a cavity or damage.