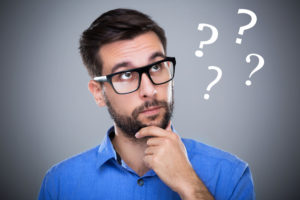 Have you been suffering from discomfort recently, when trying to enjoy meals or even when taking a sip of iced water or hot coffee? In fact, when brushing your teeth have you noticed changes in your smile, as well, such as visible discoloration, any damage like chips or cracks, or even pain around one or several teeth? While many people are tempted to overlook warning signs, such as these, indicating that they could be struggling with a dental problem, it is actually important to pay attention to changes in your smiles, as these serve as helpful clues that restorative dental treatment may be necessary to restore both your comfort and your overall oral health. Fortunately, modern dental restorations can be made to look natural, and feel great, so there is no reason to dread a restorative treatment, when in fact, it could be essential to helping you enjoy your smile once again!
Why Restorative Treatment Is So Important
When you do experience warning signs, it is important to seek restorative treatment as soon as possible. That is because the sooner you seek treatment, the less likely your smile is to need extensive restorative action, such as root canal therapy to address an infection, rather than a simple filling to restore a tooth with a cavity in its earliest stages.
Prompt treatment is also a way to avoid ongoing and often increasing pain related to dental issues, including cavities and particularly abscessed teeth.
Worried About the Restoration? Talk to the Dentist About Seamless Solutions
If you are concerned primarily about what your smile will look like following the restorative treatment, there is no need. Instead, simply talk to your dentist about the modern, seamless restorations available, such as porcelain crowns and tooth-colored fillings.