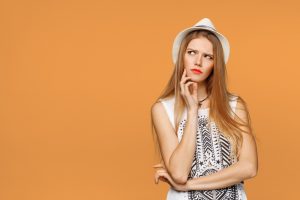 How much do you think about your oral cancer screenings? If you don't think about them very much but you do show up for your suggested dental checkups, then you're doing your best to keep your smile healthy. However, if you pretend screenings don't exist and you don't come in consistently for twice-annual visits, you're putting your smile at risk for serious problems. Not sure why this is such a big issue? We encourage you to learn more with a quiz, so you feel confident and motivated about protecting your smile.
Quiz Questions: True or False?
True or False: While oral cancer screenings are essential because this disease does happen, it's not a disease that really affects that many people.
True or False: A screening for oral cancer is a tiny bit uncomfortable but being able to detect the disease very early makes it completely worthwhile.
True or False: The most remarkable benefit of screenings is that they can detect oral cancer well in advance of any progressed stage of disease, which makes for treatment that is more likely to be successful.
Quiz Answers
False. Actually, oral cancer affects many, many lives and can even take the lives of its sufferers. Don't overlook the fact that tens of thousands of new cases are detected each year.
False. While screenings are definitely worth it, they are absolutely not uncomfortable. They are quick, easy, comfortable, and can save your life.
True. With oral cancer screenings, you can find out very early if something has changed, so success rates are extremely high regarding treatment.