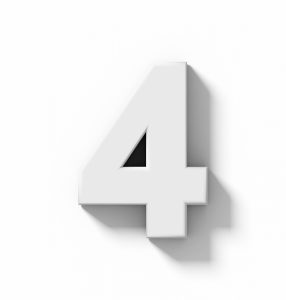 In addition to looking forward to a smile that's much more visually satisfying, we are happy to announce that there are many things to smile about in regard to choosing porcelain veneers. We know, too, that you might have a lot of questions on your mind about what you can expect. To help cut down on your concerns and increase your confidence in this cosmetic treatment, we offer up four things that are sure to offer the reassurance you need.
#1: You Can Keep Eating Your Favorite Foods
One of the things our patients love to learn about porcelain veneers is that they are so strong and resilient. You can go ahead and eat the foods you usually enjoy without feeling like you've got to handle your veneers with a hyper-delicate approach.
#2: They Aren't Difficult To Maintain
As long as you brush like we suggest and follow our other care recommendations, you don't need to worry about stains or problems. Caring for them is pretty much the same as caring for your natural smile.
#3: They Can Improve Nearly Anything
Want a whiter smile, improved tooth texture, a better shape to your teeth, closed spaces, and more? Veneers can help.
#4: They Will Look Natural
You might worry that if you choose porcelain veneers, they are going to look amazing, of course, but that they might not look like real teeth. Great news for you: They will look genuine. How can such improvement look lifelike, you wonder? It's all in the construction and materials we use. Porcelain looks extraordinarily similar to dental tissue and veneers are made up of super-thin layers, similar to your teeth!
Find Out If Veneers Are Right For You With A Visit
If you have been considering veneers for your smile, come in for a consultation, so you can get moving on improving your grin. Get the information and treatment you need in Celina, TX by contacting Celina Family Dentistry to schedule a visit today at (214) 851-0130.