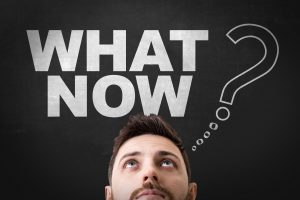 Did you have a friend or loved one take a very close look at what appears to be a crack in your tooth? Did one of them respond with, "that's a craze line not a crack" and now you're not sure how to proceed? The good news is that if this is the type of concern you're dealing with, it's not a serious issue, we can address it very easily, and it is not something you need to worry about. However, to ensure you're getting accurate advice, we have some suggestions for you to follow.
Compare Types Of Tooth Cracks
Take a look at your tooth in the mirror. Do you see that the crack has affected the majority of your tooth tissue? Or, does it look like there's an extremely fine crack in the outer surface of your tooth? If it's the second one, then this is probably a craze line.
Understand The Difference
An actual crack in your tooth is one that affects multiple layers. It will leave your tooth "open" as the internal tissues become available to bacteria that work their way inside. As you know, this is dangerous for your oral health and must be treated with restorative dentistry. However, a craze line is just a cosmetic concern. Yes, it is a crack in your enamel but your tooth is still nice and safe. You don't need to do a thing to it (but if you can't stand the way it looks, you have options).
Cosmetic Care To The Rescue!
Cosmetic dentistry is going to become your best friend if you are interested in making your craze lines disappear! We can get rid of staining if necessary or cover them up! Ask about bonding or veneers (or whitening) if you would like.
See Us To Make Craze Lines Go Away
Remember that you can make craze lines disappear if you would like by speaking with us about cosmetic care options. Get the information and treatment you need in Celina, TX by contacting Celina Family Dentistry to schedule a visit today at (214) 851-0130.