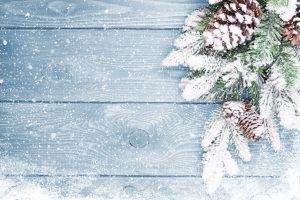 The holidays are coming! Yes, you know. You've already been dealing with the soon-to-arrive holidays for what feels like a very long time and we're down to crunch time! While it is, of course, something to feel excited about, there's also some anxiety that comes with the territory. You need to plan. You may even need to pack. So, how to keep your head on straight, get everything on your to-do checklist accomplished, and prioritize your sleep apnea treatment? Easy!
Try To Maintain Normalcy
If you just laughed and said, "Yeah right!" we understand. However, we're really talking about your habits and your schedule as it pertains to your sleep. Try not to push your sleep schedule too much if you can help it. Going to bed around the same time every night helps you keep up a routine. Using your sleep apnea treatment every single night without fail? Now, that is completely doable and something that needs to happen for success.
Bring Everything But The Kitchen Sink
If you're not hosting this year's holidays, then you're probably heading across town, to another city, to another state, etc. When you aren't going to be using your bedroom and bathroom to get ready for bed, you need to prepare! Bring everything you think you might need for successful sleep (including your sleep apnea treatment). Special PJs? A certain playlist? Your favorite pillow ever? Whatever it takes! Pack it and you will be sure that when you arrive at your destination, you can expect to rest and wake with energy.
Enjoy Solid Sleep Over The Holidays
Keep your sleep apnea treatment in check and on track over the holiday season for excellent results. Get the information and treatment you need in Celina, TX by contacting Celina Family Dentistry to schedule a visit today at (214) 851-0130.