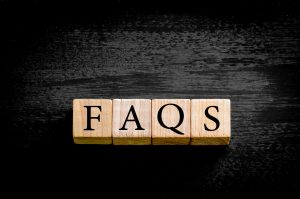 When you hear about Fastbraces for the first time, you may notice yourself experiencing some serious relief. You really want to straighten your smile but the idea of a lengthy course of orthodontic care doesn't sound like something you really want to deal with. However, just as quickly as you're overtaken by an excited feeling, you may find that you wonder: Is this treatment even something you will qualify for? Are there other details you should be considering and, if so, how to get them answered? Our response to all of the above, of course, is: See us for a visit soon! For now, enjoy a quick yet information-filled introduction with a Q&A session.
Questions and Answers
Question: What do Fastbraces look like? Are they identical to usual traditional metal braces with brackets and wires?
Answer: They are similar to traditional braces but not identical. Instead of square brackets, this system uses triangular brackets. The wire is an elastic material.
Question: How can I figure out if I'm someone who will qualify for Fastbraces or if maybe I'm better suited to some other orthodontic treatment to improve my smile? Should I try to do some heavy research online?
Answer: There's no need to do any research on your own. Set up an orthodontic consultation with us!
Question: Since Fastbraces work so quickly, is this more of a treatment that's for people with very mild smile concerns, like some crooked teeth or a few spaces? I have a true misalignment and would like faster care.
Answer: Fortunately, this accelerated orthodontic treatment is appropriate for just about all types of misalignment. This may include not only spacing and overcrowding but also open bite, under bite, cross bite, and more. To find out if they're right for your smile, come in for a consultation as soon as it's convenient for you.
See Us To Have Fastbraces Questions Answered
Remember that when you schedule a visit with our team, you have the opportunity to learn everything you want to know about aligning your smile. Get the information and treatment you need in Celina, TX by contacting Celina Family Dentistry to schedule a visit today at (214) 851-0130.