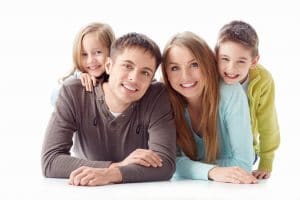 Summer may mark the end of the school year, making it a great time to bond with your kids. You may find yourself planning a family vacation, or setting up fun activities you can enjoy in the local area. One thing you should certainly do is think about how you can make sure your children's health needs are addressed. You can make sure your kids are in good oral health by arranging pediatric dental checkups with your Celina, TX dentist's office. We can provide a dedicated review of their teeth and gums, and provide an important cleaning. These visits are also a great chance to help younger kids learn all about the importance of smile care. 
Making Sure Kids Have Access To Terrific Dental Care
Providing your kids with regular dental care will help them keep their teeth healthy, while also encouraging good habits that last them well into their adult years. When kids arrive for a checkup, they are being examined for common problems, like tooth decay, but they are also having a review of their development performed. Your dentist can alert you to issues that come up for your child, such as the need for orthodontic work. Catching and addressing these concerns can help them avoid complications.
Regular Dental Care Benefits Patients Of All Ages (So Parents Should Have Checkups, Too!)
A healthy smile is important at any age, so your kids should not be the only ones in the dentist's chair! When you arrange for your kids to receive care, schedule your own routine dental exam. During your visit, you can receive a thorough cleaning, and have any issues with poor periodontal health or tooth decay identified.
Schedule A Dental Visit For Your Child At Celina Family Dentistry
At Celina Family Dentistry, patients of all ages can look forward to terrific oral health care. Our practice is certainly ready to help if you are looking to bring your kids in for dental checkups before the new school year. You can schedule an appointment with Dr. Angela Ganjoor at Celina Family Dentistry by calling (214) 851-0130. Located in Celina, TX, we also welcome patients of all ages from Prosper, McKinney, Frisco, Anna, Pilot Point, and the surrounding areas.