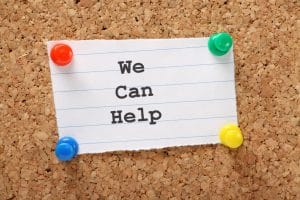 The more hype that comes your way about dental implants, the more you may start to think of them as something somewhat overwhelming. Sure, their benefits seem fantastic. However, you may suddenly worry that the lengthier process is just going to be too much for you. You may have so many questions that you feel you're out of time and should just choose something else. We understand how entering into something new, particularly when it's for your smile's future, can cause you to feel you've bitten off more than you can chew, so to speak. The truth of the matter is, there's nothing to worry about if you decide implants are for you. How do we know, you wonder? Take our Celina, TX team's word for it!
We Can Explain The Whole Process
When dental implants seem like too much to consider because you keep hearing terms you've never heard before, we throw around things like "it could take months to a year" for you to process, and more, that doesn't mean it's time to run away. Instead, it means that you should come talk with us about the entire process. What may seem like a lengthy jumble of details in the beginning is actually a very streamlined set of steps that will sound easy to get through, once you learn all about them from our team.
We Can Answer Your Big And Little Questions
You might have big questions about dental implants, your timeline, the process, how implants work, and more. You might also have some very little questions that you feel hesitant to ask because you don't want to embarrass yourself. We want you to remember that all of your thoughts, feelings, and questions are significant. Voice them! In many cases, we learn a lot from your questions, which makes it much easier for us to guide you toward solutions that are best for you.
We Will Be With You Every Step Of The Way!
Keep in mind that if you require preparatory oral surgery to get ready for dental implants, we are here for you and we will plan with you. If you have questions, you may always check in. We'll take you through the journey step by step until you have your beautiful smile completed!
Let Us Guide You Through The Implant Experience
Rather than looking at implants as a long chore, consider seeing them as a fantastic and exciting journey toward your complete smile goal! We are here to help. Get the information and treatment you need in Celina, TX by contacting Celina Family Dentistry to schedule a visit today at (214) 851-0130.