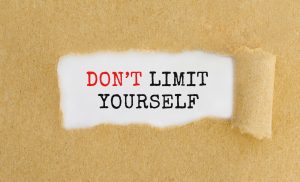 Are you worried about the potential limits of the cosmetic care that our Celina, TX practice offers? Whether you're quite analytical and immediately wonder about the details or if your smile has just seen much better days and you're a little embarrassed to show us your grin, we understand. We also want you to remember that the treatments we offer at our practice can help with a vast spectrum of esthetic problems. If it's just one little chip or multi-faceted smile appearance concerns that seem too serious, stubborn, or complex to you, we can help.
When You Fret About What You Actually Require…
One of the "limits" you may place on the idea of cosmetic care that you don't need to worry about? You don't know what type of types of treatments you are going to need. You worry that you need so much for your smile that we will think you're a burden. Wipe that thought from your mind! Whatever it is that your smile needs, we will be more than happy to help create a long-term plan to get you there.
When You Wonder What We Can't Fix…
You might wonder not about what we can fix but about what we cannot fix. Is there something wrong with the appearance of your smile that will cause us to shrug and send you elsewhere to further investigate your options? Nope. Our care is comprehensive. By offering teeth whitening, dental bonding, dental contouring, porcelain veneers, and Fastbraces, we have all possible concerns covered. Come talk with us. You may be surprised by how easy it is for us to help you.
When You Feel Unsure About Choosing The Right Time…
You may worry that if you don't fix your smile now, you'll never be able to. As a result, you feel shy coming in to talk with us about cosmetic care because you want to improve your smile but you worry there are some sort of serious limitations based on time. This is not something to feel concerned about! Cosmetic treatments are elective, so you have complete freedom to choose them when you are ready.
See Our Team For Beautiful Cosmetic Care Results
Get ready for your most beautiful grin as you collaborate with our team on your cosmetic care plan! Get the information and treatment you need in Celina, TX by contacting Celina Family Dentistry to schedule a visit today at (214) 851-0130.