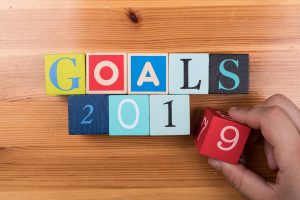 You likely have considered some goals for yourself for the new year, something that probably began in 2018 as the year was winding down and the idea of resolutions came to mind. Now that the new, lovely year is here, our Celina, TX team would like to know: What are your cosmetic care goals for 2019? Remember that anything you'd like to fix in regard to the appearance of your smile is fair game! As you take a look at our site and learn more from us during visits, you'll quickly recognize that our services that cater to your esthetic hopes and dreams are extensive!
Goal: To Learn About What We Offer
If your main goal is to simply become more familiar with the options you have available to you, this is simple to achieve. First, we encourage you to go ahead and take a look at the cosmetic care services that we have on our site. You can take a quick precursory glance to get a general idea of what we offer or you can get a more detailed look at individual treatments for a better understanding. Then, of course, we would like for you to schedule a dental visit with us, so we may learn about your smile and give you the information you need in regard to how our care can help your smile.
Goal: To Address Texture, Dimensions, Or Color
You will recognize that a good portion of the cosmetic care treatments we offer are for the sole purpose of helping your smile look better by addressing issues like the color of your teeth, the texture of your teeth, or even the dimensions. For instance, you can enjoy a whiter smile if discoloration is an issue, take care of overlapped teeth, deal with gaps, enjoy a much more uniform smile, erase points, or improve an awkward shape or size. The list seems endless because our care covers whatever your preferences include!
Goal: A Straighter Smile
When the goal is a straighter smile, you need orthodontic care. Fortunately, you have come to the right practice! We offer multiple solutions, so we can align your teeth, while paying close attention to the type of treatment you want and that works for your lifestyle. Learn more by coming in!
Reach Your Smile Goals In 2019
When you have goals in mind for your smile for the year, we suggest you take the time to call us and to set up a consultation, so you can learn all about how cosmetic dental care may work in your favor. Get the information and treatment you need in Celina, TX by contacting Celina Family Dentistry to schedule a visit today at (214) 851-0130.