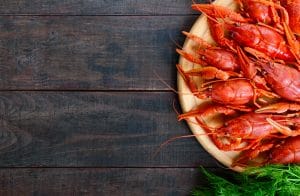 Have you been longing for some toe-tapping Zydeco music, a big ol' crawfish boil, and a fun, friendly (and nearby) way to immerse yourself in Cajun culture? One of Celina's major events is coming soon: Cajun Fest! Not only will there be music from bands like Jamey Bearb & Friends, Wayne Toups and The Hub City All-Stars, there will be an alligator show from Gator Country Adventure Park that may make you glad you only have to take good care of 32 teeth, instead of the 80 or so teeth that reside in an alligator's mouth! Bring your whole family: there are activities for all ages.
When is the Cajun Fest?
Cajun Fest takes place on Saturday, April 13, 2019. You can come enjoy the food, the music, the shopping and all-around-fun from noon until 10 pm.
Where is Cajun Fest?
Cajun Fest is held at and around City Hall:
142 N Ohio St
Celina, Texas
There will be lots of shopping, covered tents, picnic areas and music, music, music. A new restaurant, coming soon in downtown square, will have a menu preview, so you can sample their food even before they open to the public. Radio personalities Ben & Skin will also be there.
Is There An Admission Charge?
Cajun Fest is free, but bring your wallet. There is plenty of delicious food and lots of unique and interesting vendors with shopping opportunities, and more! Just a few of the attractions for kids include a bounce house, crafting opportunities and a petting zoo.
How May I Learn More?
If you have questions or need more information, contact the organizers at (972) 382-2682
Let Your Smile Roll with the Good Times
Whether you like your food Cajun spicy, or on the milder side, proper brushing afterwards will help protect your smile! Get the information and treatment you need in Celina, TX by contacting Celina Family Dentistry to schedule a visit today at (214) 851-0130.