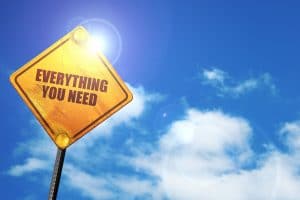 If you are like many dental patients, then dental care all under one roof is one of the things on your list when it comes to dental practices you'd love to call your own. Sure, it's nice to have a place to go for cleanings, checkups, and the occasional filling but you like to know that no matter what you or your family member needs or wants, you're going to be able to come see our Celina, TX team, rather than having to find different practices and specialists depending on the details. Of course, that's why we offer truly comprehensive care.
Complete Preventive Care
Let's start by quickly detailing the complete approach to preventive dental care that we offer from our team. Remember, we take the entirety of your oral health into consideration to ensure you can come to us for hygiene-related needs, functional needs, and more. They include:
Dental checkups, cleanings, and perio cleanings
Children's dental care
Screenings
Bruxism treatment
Snoring/sleep apnea treatment
Comprehensive Restorative Solutions
Now, let's say that you're doing a fairly good job with your preventive care with us but you aren't completely on track. You end up with a cavity! Or, maybe you are involved in sports and you accidentally damage a tooth. Whatever the case, when you really need your tooth or teeth repaired, we offer the full listing of restorative dental care you need:
White fillings
Crowns
Root canal therapy
Extractions
Extensive Cosmetic Treatments
Do you have a healthy smile but you certainly don't have what you consider a knock-out, beautiful grin? When you visit us for cosmetic dental care, not only can we help you pinpoint the problem but we can also explain to you how to fix it and we will perform the treatment that is suited to your smile improvement needs! Treatments include:
Teeth whitening
Gum contouring
Dental contouring
Dental bonding
Veneers
Fastbraces
ClearCorrect
Full Spectrum Prosthetic Care
While the goal is always to do our best to help you retain your natural teeth, tooth loss is often a part of one's life (and this can affect individuals of any age). Should it happen to you, we are here to help with natural, lifelike solutions. You may replace missing teeth and regain the true you with a complete smile through the help of one of the following:
Dental bridges
Dentures
Implants
Access All Care You Need Under One Roof
Come to our practice for every last one of your dental care needs. From general preventive cleanings and checkups to cosmetic, restorative, and prosthetic care, our team is here to fully support your smile! Get the information and treatment you need in Celina, TX by contacting Celina Family Dentistry to schedule a visit today at (214) 851-0130.