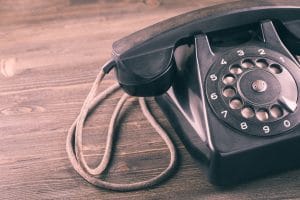 There are instances throughout your life during which you won't know whether you should call us right away or if you should wait a little while. Maybe you're thinking about seeing us for teeth whitening but you haven't really considered your timeline yet. Maybe you hit your tooth with your coffee mug and it seems okay but you figure if it's irritated in a couple days, you'll give us call. On the flip side of things, there are some pressing needs for which you should always call our Celina, TX team right away with zero hesitation! When you feel this way, don't wait to pick up the phone. Simply call us to schedule a dental visit. Want some examples? We've got them ready!
When Your Gums Are Bleeding
When your gums are bleeding, you should absolutely not consider the idea of waiting to see if they continue bleeding or if this clears up. Bleeding gums are a sign that you are dealing with gingivitis or some other level of gum disease, which means you need immediate care! When you neglect these changes, you can end up giving your body time for long-lasting periodontal problems to develop, which will mean long-term management. When you see us immediately for a dental visit, we can determine the problem, we may offer periodontal support, and we can quickly get you back to gums that are healthy, so you're back to completely optimal oral health that requires easy maintenance through prevention.
When Any Pain Occurs
We are well aware of the fact that when pain strikes, you probably want to turn the other way and run. Unfortunately, the pain is going to come with you! So, rather than ignore it, try to rationalize it, hope that it's just going to disappear, etc., just come in. Call our team. Set up a dental visit. If we tell you that nothing is wrong, then hooray! However, if it turns out that something that requires treatment is causing your discomfort, you can be so relieved to find out we can treat it now instead of when it's an even bigger problem causing even more discomfort! See? It's always best to call us!
When Food Is Really, Really Stuck
We know that you may feel embarrassed to call us when you realize food is stuck between your teeth and that no amount of flossing or brushing or rinsing is going to dislodge it. However, contacting us for a dental visit right away is best when this happens. Otherwise, you're leaving teeth and gums exposed to decomposing food, which bacteria will enjoy! Keep your smile safe. Call us.
See Us When You Need Dental Care
Don't hesitate to call our team when you realize a shift has occurred with your smile that requires immediate attention! Whether you're in pain, you notice a visual change, or otherwise, schedule a checkup! Get the information and treatment you need in Celina, TX by contacting Celina Family Dentistry to schedule a visit today at (214) 851-0130.