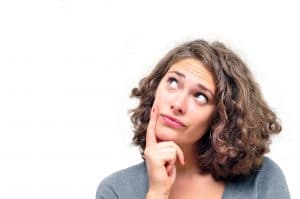 Are you a patient who has heard briefly about Fastbraces but, rather than following through once your interest was piqued, you decided instead that you wouldn't even consider it. Why not, our Celina, TX team wonders? Actually. We have a pretty good understanding of the reasons patients often figure pursuing this accelerated smile alignment treatment is just not worth it and we are here to tell you: You should probably reconsider! As it turns out, this might be just what you've been hoping to find for your smile.
You Worry It's Dangerous For Your Smile
These aren't your traditional braces. They're slightly different. You'll still be wearing brackets that rely on a wire but the shape and technology is different. They guide your teeth through a different means of movement, which allows for a faster shift. The fact is that it's simply a different approach, which may work wonders for your smile. Though it's quicker, it is still completely safe for your oral health!
You Figure You Won't Qualify
You guess that you're not going to qualify for some reason, so maybe you just don't ever ask about Fastbraces, even though you are interested. We remind you that while you may assume this system of smile alignment is for a particular age group or type of issue, this is not true. They work well for kids, teens, and adults! They can also help with lots and lots of concerns…
You Guess It's Just For The Most Minor Of Concerns
Thinking that you probably won't be able to enjoy the benefits of this sped-up system, known as Fastbraces, because your issue is not just some minor problem? You have more than just a couple crooked teeth to deal with, so you figure you're going to need years of care to get everything aligned beautifully. Fortunately, you may be a much better candidate than you realize. Just like the traditional route, the faster version is generally appropriate and effective for all types of misalignment issues. The only way to find out if it's right for you? Come in! Remember, we also offer other treatments, too, should you require an alternative.
You Assume It's A Gimmick
The truth is, it's real technology that really does align your smile more quickly than other treatment options for many types of misalignment and it can take only months of your time to about a year. There's no gimmick! Just technology. Learn more by seeing our team.
Learn All About Fastbraces Soon
Come in as soon as you would like to learn more about Fastbraces. Remember that we are more than happy to see you for a consultation, during which we can discuss this treatment to determine whether it suits you! Get the information and treatment you need in Celina, TX by contacting Celina Family Dentistry to schedule a visit today at (214) 851-0130.