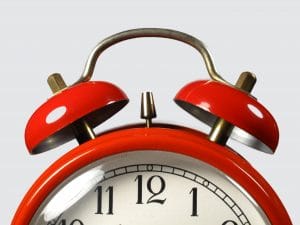 Fastbraces sound exceptionally exciting when you first learn about them because they work so quickly! Even though you may have a bit of hesitation because you wonder if it could really be true, when you visit with our Celina, TX team you find out that in fact, this orthodontic system really can align your smile in a fraction of the time that's required of traditional braces! However, for many patients, there's one thing left to consider in terms of time and what can end up making an otherwise super-speedy process seem slow: The amount of time it takes you to get started! Learn more, so you can enjoy the most accelerated experience possible!
Call Us ASAP For A Consultation
Once you learn about Fastbraces, remember that they won't actually begin providing you with the care you need to achieve until you come in and receive them! So, what's the problem here? Well, patients often fall in love with the idea of aligning their smiles with this system but then don't follow through. The result? If it's a year from the time you learn about them and then you get started, that whole "super fast" feeling may fade just a bit if what you wanted was a straighter smile ASAP. If this factors into your experience, we encourage you to contact our team to get started just as soon as you can by scheduling a consultation!
Check Your Schedule: When Can You Start?
So, how's your schedule looking? Have you taken a look lately? The only thing more frustrating than feeling upset about the way your smile looks when you look in the mirror is feeling ready for Fastbraces, only to realize that you forgot to check your calendar and you didn't realize things in your life were so booked up! Make life easy and your experience with getting braces a quick one. Check your schedule today so you can make room as soon as possible to begin aligning your smile! You'll be so happy you did.
Take Care Of Any Existing Obstacles!
Last but certainly not least is the fact that you may feel emotionally ready for Fastbraces and you may make a wonderful candidate in terms of your smile alignment goals. However, your oral health may not be ready at the moment! To hurry up the journey, so you can begin, come in soon to take care of any restorative care needs or otherwise that may stand in the way of that start date you're hoping for! Schedule a dental checkup ASAP.
Get Fastbraces Started As Soon As Possible
Don't let Fastbraces lose their steam by dragging your feet with getting started! Instead, come in to see our friendly team as soon as you can, so we may begin your smile alignment treatment right away! Get the information and treatment you need in Celina, TX by contacting Celina Family Dentistry to schedule a visit today at (214) 851-0130.