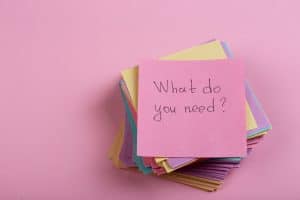 The summertime is a lovely time because you don't have quite so much to worry about on a daily basis. There's no class, homework, extracurriculars, and the list goes on. While that means there's plenty of time to take care of things that are more challenging to address when school is in session, it also means that you can feel you have all the time in the world! The result? As back-to-school time rolls around, you might find that you're procrastinated a bit and still have smile care you hope to accomplish for the whole family before it's time for kids to head back to the classroom. Lovely news: Our Celina, TX team can help you sort it all out right away!
There's Time: Get Checkups Completed
Who needs a dental checkup and cleaning? If you answered right away that your children do, then remember to call us immediately, so we can schedule a visit and make sure your kids' grins are taken care of before that first school bell rings. With that said, don't forget that if you have time and you or your spouse needs a visit, you should let us know that you'd like to schedule care for the entire family. Stay on track with preventive care right now and it will make for an easygoing school year for everyone.
That "Other" Stuff For The Kids
Did you have some serious plans to take care of more than the routine prevention this summer in terms of dental care? Perhaps you decided earlier in the year that summertime is an easy time for the placement of dental sealants, which makes for less stress and worry about smiles during the school year. Call us for whatever smile care you had in mind, so we can see you and your kiddo soon!
The Stuff You Were Planning For You
Yes, we know, it's about time for back to school shopping, which means you see your personal dental care hopes and dreams quickly slipping away. However, remember: There's always time! Whether you were thinking that Fastbraces would be a nice treatment for you, you really hoped to get going with other cosmetic plans, or otherwise, don't throw in the towel. Contact us. We will set up a visit for you ASAP!
Enjoy A Visit Before School Begins
Call us right away if you would prefer to schedule checkups and cleanings or any other dental care before classes are back in session for your children! We look forward to seeing you and your whole family. Get the information and treatment you need in Celina, TX by contacting Celina Family Dentistry to schedule a visit today at (214) 851-0130.