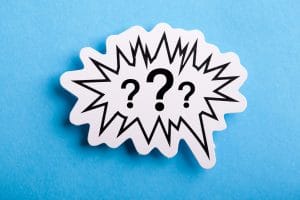 When the topic of requiring a dental crown comes up, you probably immediately recognize that this means your oral health isn't at its best, your tooth is damaged in some way, and you require our Celina, TX team's professional care to make things better. However, in terms of the more complex details regarding the crown's material, why you need a crown and not something else, and more, we have a feeling you might be full of such questions. This, of course, is a normal response, to which we are more than happy to respond with explanations that will help you feel good about repairing your smile.
How Do We Decide Which Type Of Crown?
If you're not already familiar with this particular detail, remember that we don't offer just one type of crown material. Instead, your dental crown may be crafted from metal, porcelain, zirconia, or PFM (porcelain-fused-to-metal). This is lovely news, of course, but you probably wonder how we decide what goes where and what you end up with. Remember, it's all about cost (and your budget), esthetics (we'd rather put a lifelike material over front teeth for a natural-looking smile), and stability (we don't place porcelain, for instance, on back teeth because they are load-bearing and need something stronger).
Won't A Filling Work?
If a dental filling would work to restore your oral health, then we would recommend a filling. Of course, we practice conservative dentistry and never jump to a more intensive treatment until it is necessary. When you surpass the help of a filling due to extensive damage, the only way to safely and effectively rescue your tooth is with a crown!
Does A Crown Look Like A Tooth?
Yes! Dental crowns are fully customized to look like your natural tooth and to blend with your smile.
How Does The Crown Work?
Remember that a dental crown is a hollow-bodied restoration that is crafted to replicate your natural tooth, which is why it looks so lifelike. As for how it works, it's like a little cap that is placed over the entirety of the visible part of your tooth (the part that rests above your gumline). We will permanently place it over the tooth in question, so once the restoration is complete, the crown stays in place 24/7. You then get back to the usual function you enjoy from your smile!
Schedule Your Crown Today! 
Set up the dental crown treatment you need, as soon as you learn that you require one! Follow through on restorative care with us, should repair requirements pop up, so you can quickly reclaim your oral health! Get the information and treatment you need in Celina, TX by contacting Celina Family Dentistry to schedule a visit today at (214) 851-0130.