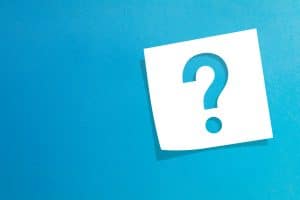 Sometimes, when you bring a concern about your smile to our Celina, TX practice, there are many answers to offer, treatments to consider, and approaches to sort through. However, in other cases, you will find that there's a quick solution that takes very little time for us to match up with your needs or goals. Today, we focus on a handful of times when the answer to your smile concerns is going to be: Align your smile! The good news? We also offer the orthodontic care options you need to make it happen!
#1: What To Do About Serious Bruxism?
In addition to bruxism treatment, what else can you do in order to help your smile get better? What can you change if you have already addressed every last lifestyle issue you can come up with, from limiting your caffeine to avoiding too much snacking, and more? The answer is simple: Align your smile! Remember that when your teeth are not in proper alignment, this is a serious contributing factor to bruxing. Talk with us about orthodontic care soon!
#2: How To Truly Achieve A Straight Grin?
This one may seem obvious or straightforward. However, as you may know, sometimes patients consider other areas of cosmetic care, such as veneers, to create the illusion of a straight smile. However, whether you want teeth that are truly in their optimal configuration or if you are dealing with a malocclusion that requires it, the answer is: Align your smile! Come in to learn all about our different orthodontic care solutions, including Fastbraces and ClearCorrect, as you determine which will work best for you!
#3: What To Do About Difficult Hygiene And Consequences?
It's not that you don't follow our exact recommendations for brushing and flossing. It's not that you don't come in for visits either. The problem is that your teeth are crooked, overlapping, spaced, or in some other misaligned manner that makes dental hygiene (and maintaining a clean smile) difficult. The answer? Align your teeth. By doing so, you make it easy to access all dental tissue for optimal cleansing!
#4: How To Achieve Optimal Smile Balance?
When your smile isn't straight, it can make closing your mouth, chewing, and even speaking difficult because the top teeth and bottom teeth in your smile don't fit together correctly (or comfortably). Fix this by … yep … aligning your smile! Come in for an orthodontic care consultation soon.
Align Your Smile With Our Care
Visit us soon for an orthodontic consultation, during which we can talk with you about aligning your smile, in addition to the different treatments we offer that will allow you to do so! Learn more by coming in! Get the information and treatment you need in Celina, TX by contacting Celina Family Dentistry to schedule a visit today at (214) 851-0130.