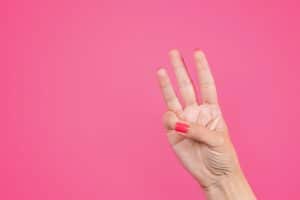 You may feel as though there are details associated with your smile, with receiving smile care, with your feelings about your oral health, and more that are highly unique to you. While it's possible that some of this is true, our Celina, TX team often finds that a good portion of what you're going through is likely something that most dental patients experience, even though you may not realize it. To help you recognize that you're actually in very good company, not at all isolated in your thoughts, and as a result that you should definitely seek any dental care or guidance you need with our team, we have some shining examples!
#1: Guilt For Wanting A Straighter Smile
As you may have noticed, a common topic of conversation isn't always the fact that you feel a little guilty about wanting a straighter smile. You figure that it would look much better but you cannot help wondering to yourself whether you're being vain and if, instead, you should just learn to love the smile you've got! Remember: This is actually a very common line of thinking and one that we encourage you to dismiss. Feeling wonderful about your appearance is certainly something you can accomplish with something like Fastbraces. With that said, remember that aligning your smile is also a very beneficial area of dental care because an aligned smile promotes better oral health!
#2: Gagging During A Visit
Feeling a little bit anxious about your upcoming dental care visit? Happen to have what you refer to as an overactive gag reflex? Whatever causes this to happen, we know that you may feel a bit embarrassed about it because you feel alone. However, our team is here to reveal to you that gagging during a visit is not unusual. It's also not something you have to worry about! Let us know that this is an issue for you, so we may help (remember, relaxing and focusing your thoughts on some other topic is very helpful).
#3: Suddenly Feeling Like Everything Is New
You've brushed for many years (decades, actually). You have been receiving professional dental care for about that long, as well. So, when you suddenly find yourself feeling like you need an absolute, complete review because you aren't sure your brushing, flossing, the products you're using, or anything else is on track, you can feel a bit shy about it. Don't worry. This happens to a lot of patients and we are here to clear it all up!
Access Any Dental Care You Need Or Want
Don't shy away from visiting our practice for any and all dental care you need or want or any questions you might have! Simply get in touch with us soon, so we may begin providing you the treatment you desire! Get the information and treatment you need in Celina, TX by contacting Celina Family Dentistry to schedule a visit today at (214) 851-0130.