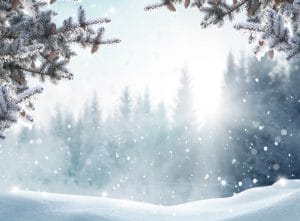 Depending on where you are within your cosmetic care journey and what you're hoping to accomplish, there are some different pathways it may be time to take this winter (if you're feeling like it's definitely time to move things along). Since attaining a smile that's more esthetically pleasing is always a hope that we are happy to support, our Celina, TX team is here to help you figure out how to make your next step, so you can see the results you're dreaming about sooner than later!
#1: By Scheduling Something Lickety Split!
For some, the goal for the remainder of the year is to receive cosmetic care before 2019 is through. In fact, if you're like many patients, you're hoping to attain a whiter smile for these upcoming winter holidays but you're also realizing you're very short on time! If you already know that you're a good candidate and have discussed this treatment with our team, we encourage you to avoid spending one more moment without picking up the phone to call us. Schedule the treatment right away, so you can be sure you feel absolutely lovely with your whiter smile throughout this joyful season!
#2: By Finding Out About Candidacy ASAP
Maybe your goal was more along the lines of motivating yourself to get going with cosmetic care this year. Whether or not you receive it? You realize that you may or may not be able to make that happen. In order to get your journey started, so you're already taking steps to improve the beauty of your grin, remember that all you need to do is schedule a cosmetic consultation with our team! Get in touch with us, give us a quick description of what you have in mind, and then give yourself a pat on the back for taking action! Your even lovelier smile awaits!
#3: By Calling Us This Winter To Schedule Your 2020 Care
Perhaps you have been getting geared up for a treatment, such as Fastbraces, that you are excited to receive but it has required some extra planning on your part. If you know that 2020 is a good time for you to begin, remember that the easiest way to get the time and date that works for your schedule is to call us during the 2019 winter season, so you're ready to go!
Get Your Cosmetic Care On The Books 
Whether you're hoping to breeze through our practice for the teeth whitening you want for the holiday season or you're ready to start learning more about Fastbraces, we are here to see you! Get the information and treatment you need in Celina, TX by contacting Celina Family Dentistry to schedule a visit today at (214) 851-0130.