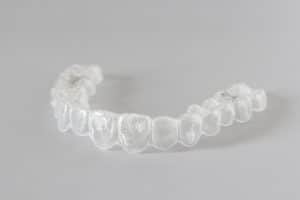 By wearing metal braces, a person can make important corrections to their poorly aligned smile. This can lead to more than just a more attractive appearance – fixing poor dental alignment can offer important oral health benefits. What you might not realize is that you could arrange to have your teeth straightened without metal braces, which means you can see the benefits of orthodontic work without a conspicuous appliance. Our Celina, TX dental practice can provide our patients with ClearCorrect aligners for their orthodontic needs. You can make important corrections to the spacing and alignment of your teeth, while wearing appliances that are hard to notice, and easy to fit into your current life.
What Can Orthodontic Work Do For Your Smile?
Orthodontic work is known for making significant changes to the way a person's smile looks. When you have gaps, overlaps, and other issues corrected, your smile's symmetry can approve, making it more pleasing in appearance. What you can also gain is a better bite function, as the alignment of your teeth can help you apply and release pressure more evenly. You can also make sure you are not overly reliant on certain teeth while biting and chewing. This overuse can make certain teeth more vulnerable to problems that require restorative dental work.
Using ClearCorrect Aligners To Correct Gaps And Overlaps
Your ClearCorrect aligners will progressively move your teeth into their appropriate positions. Because this treatment relies on multiple removable appliances, and not a single fixed appliance, you can go through an adjustment with fewer appointments and no manual adjustments. When in place, ClearCorrect aligners are difficult to see, which can make them easier to wear with confidence in social or professional situations. You will wear your ClearCorrect aligners throughout the day, ideally only removing them when you clean your teeth or eat. By keeping them on as often as possible, you can stay on track with your treatment completion date.
We Can Help You Find The Right Procedure To Achieve Your Smile Goals
If you want to see your teeth straightened in the shortest time possible, you may prefer to learn about Fastbraces, which are designed to make corrections in a shorter period. This can be ideal for people who are hoping to have their smile fully adjusted before an important date. In some cases, it may be possible to hide alignment flaws with porcelain veneers. Choosing veneers to make smile improvements can ensure your results are available after just two appointments. This approach can also help with issues like dental discoloration, or problems with the condition or size of certain teeth.
Talk To Celina Family Dentistry About Wearing ClearCorrect Aligners
At Celina Family Dentistry, we are ready to help patients see meaningful results when they want to do something about poor dental alignment. To find out more, or to start your treatment, schedule an appointment at our Celina, TX dental office by calling (214) 851-0130.