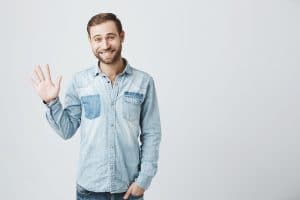 Were you using Halloween as a marker with which to start making serious decisions for your smile care? If so, then it's about time to get going with whatever it is you're planning for your oral health, for the beauty of your smile, or otherwise! Keep in mind that the year is quickly coming to a close, so whatever you've got brewing for the smile of your dreams, calling our Celina, TX team to setup a consultation is the best first step!
Time For Fastbraces
Perhaps you were thinking about getting Fastbraces for your smile but you wanted to be able to enjoy every last bit of chew, sticky candy (and more) on Halloween. Well, now that it's through (and you're finished feasting), we suggest you get a move on! If you were hoping to begin within the current calendar year, remember to follow through by coming in for a consultation to talk about whether this accelerated smile alignment treatment is suitable for you. Talk with us about your deadlines. Then, plan to get smile care started before you're welcoming in the new year!
Time For Teeth Whitening!
Again, maybe you were waiting to get through Halloween, so you could enjoy teeth whitening (but only after getting to "black out" your teeth in order to have a "toothless" grin for your costume). Of course, the idea of painting your freshly whitened teeth just didn't sound like a very nice plan. Here you are, though, and the holiday is through. You're ready to get your smile looking much brighter and whiter, and hopefully just in time for the rest of the fall and winter holiday season. Sounds wonderful! Call our team to set up a cosmetic smile care consultation, so we may discuss whether teeth whitening, dental bonding, or porcelain veneers is the right choice for you!
Ready To Talk About Sleep Apnea
Before Halloween? You were staying up late working on your costume, all while looking forward to a very late night on Halloween (and some serious fun). However, now it's time to get serious and buckle down. You've got holidays, travel plans, and more, and no reason to ignore your sleep apnea any longer. Come in! When the goal is to address more serious areas of smile care, such as sleep apnea treatment, the sooner we see you, the sooner we can help you avoid serious consequences, as you regain optimal health!
Enjoy Post-Halloween Smile Care! 
Say goodbye to Halloween and enter the rest of the fall and winter seasons with the intention of following through with some serious smile care! Come in soon for any final, end-of-year treatments you need or want! Get your care completed today in Celina, TX by contacting Celina Family Dentistry to schedule a visit today at (214) 851-0130.