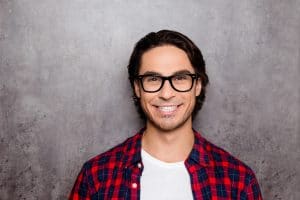 Even though our teeth are remarkably strong, damages can occur. With even a minor chip to a tooth, you may find that your smile symmetry is interrupted, and that your appearance is altered in a truly frustrating way. If you are unhappy because a chipped tooth has created problems for your smile, cosmetic dentistry can help! Our Celina, TX dental practice offers several approaches to treatment that can restore your tooth's shape and appearance, and with less time or work than you might expect! We should note that when you suffer an injury, even one that seems minor, you should look into the matter to make sure the damage does not worsen.
A Misshapen Tooth Can Interfere With Your Smile
All it takes is one flawed tooth to effectively spoil a person's smile. When your smile reveals a chipped, misshapen tooth, you can find that it attracts more attention than you prefer. You can also have trouble with the way that one altered tooth seems to throw off your facial symmetry! These are real, and frustrating, problems. Fortunately, with the right cosmetic procedure, the matter can be completely resolved!
Choosing A Cosmetic Procedure To Restore Your Tooth's Shape
We offer dental bonding and contouring procedures to patients who want to address visible damage. Contouring can reshape a jagged or uneven tooth, and bonding work can restore the appearance of your enamel by hiding a visible chip. This is a conservative approach to treatment that can restore your confidence in your smile in as little as one appointment!
Porcelain veneers have proven to be effective at dealing with a range of problems affecting the way teeth look. These custom shells hide discoloration, damage, and even naturally occurring problems with the shape and alignment of teeth. While this approach does require the placing of a permanent restoration on a tooth, that restoration can provide more long-term support, and ensure that your appearance remains consistent.
Things To Consider When You Experience A Dental Injury
If you experience a dental injury, you should have it checked, especially if you are in pain after damage occurs. Even if the damage appears minor, you can suffer further damage after putting pressure on the tooth. When there is a concern that the tooth might need functional support, a dental crown can be replaced. This restoration provides functional support in order to prevent further damage, and to help you regain a more comfortable bite.
Celina Family Dentistry Can Restore The Appearance Of A Chipped Tooth
Celina Family Dentistry is ready to help you regain your ideal smile by restoring your chipped tooth! People in and around Celina, TX have enjoyed quality restorative and cosmetic services from our practice. We are also here to help you maintain your dental health through regular exams! You can schedule an appointment with Dr. Angela Ganjoor at Celina Family Dentistry by calling us at (214) 851-0130.