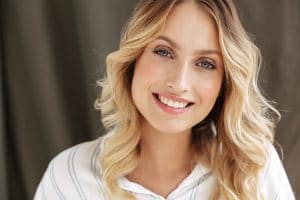 How do you currently feel about your smile? If you have problems with the color and condition of teeth that have left you feeling self-conscious, a cosmetic bonding and contouring procedure can help. You can meet with your Celina, TX dentist to discuss the benefits of bonding and contouring work to target the specific concerns you have about your appearance. The procedure can deliver results that excite you, and it can offer those results in less time than you might anticipate. For many people, bonding and contouring work can be completed in as little as one appointment!
What Smile Concerns Are You Hoping To Address?
Through bonding and contouring work, your dentist is able to make several different improvements to the way you look. A procedure can address concerns you have about dental discoloration, and can even help if you have teeth that are discolored due to internal issues that a teeth whitening procedure can fail to help address. Your procedure can also make welcome changes to the shapes and sizes of teeth that look damaged or out of place.
Bonding And Contouring Work Can Make Cosmetic Improvements Convenient
A bonding and contouring procedure offers a surprisingly conservative solution for esthetic flaws. There is no need to craft or place restorations on teeth during this work, so it can often be completed in just one appointment. In the course of that appointment, contouring work can make positive changes to the shapes and sizes of teeth, and bonding treatment can hide discoloration and damages. Bonding work can also be effective if a tooth looks too small, or if there are minor alignment issues that bother you.
What Else Can Your Dentist Do To Improve Your Smile
Through the right cosmetic dental treatment, your dentist can produce exciting changes in the way you look. If your smile looks awkward or asymmetrical because of problems with alignment, ClearCorrect appliances can help you make welcome changes. You can also discuss gum contouring treatment. By choosing to focus on changing the appearance of your gums, your dentist can make your teeth look longer, and also make your smile look more symmetrical.
Talk To Your Celina, TX Dentist About Bonding And Contouring
At our Celina, TX dentist's office, patients who are concerned about the way they look can be excited to hear about the convenience and effectiveness of a bonding and contouring procedure. Through this cosmetic treatment, we can help you by making teeth appear brighter, as well as by correcting problems with the shape, size, and positioning of teeth. This is one of many cosmetic services that are currently available at our practice. To find out more, or to discuss any other matter that concerns your smile, contact Celina Family Dentistry at (214) 851-0130 to schedule a visit.