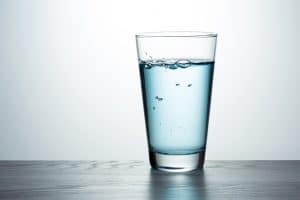 If you want to take care of your teeth, your first impulse might be to reach for your toothbrush or take a piece of floss. While direct oral hygiene efforts are obviously important, you should know that you can also take care of your teeth by drinking more water. Water offers multiple benefits. You can stay better hydrated, which helps your body naturally resist decay, when you consume more water during the day. You can also turn to water as a replacement for beverages that might cause problems for your teeth. At our Celina, TX dentist's office, we are proud to serve our community through preventive dental care. In addition to enjoying access to dental cleanings and dental exams, make sure you are doing your part to protect your smile at home!
Your Diet Choices Matter When It Comes To Preventing Dental Problems
A thorough approach to brushing and flossing is important, but you may undermine your own efforts if you are making poor diet decisions. Simply put, if you are not paying attention to how much sugar you consume, you are more likely to need restorative dental work in the future. To avoid a situation where your dentist has to place a dental filling or dental crown on your tooth, look for ways to cut back on sugar by monitoring what you eat and drink.
How Does Water Help A Person Maintain Their Oral Health?
Water has several advantages for someone who wants to keep their teeth healthy. When you drink water with a meal or snack, you can wash away food debris that might become stuck to teeth. You can also drink more water in order to stay better hydrated during a typical day. When a person is properly hydrated, it is easier for them to produce saliva. Saliva fights for your smile by helping rinse debris from teeth, and it can neutralize some oral bacteria.
Choosing Water Over Other Beverages Can Also Be Good For Your Smile
Flavored beverages can be refreshing, but they can also be trouble for your teeth. Colorful beverages like coffee, soda, and red wine can leave your teeth looking stained. You can also struggle with cavities because of juices and soft drinks due to their sugar content. In order to avoid these problems, drop flavored drinks with meals and choose water instead!
Our Celina, TX Dentist's Office Helps Families Take Care Of Their Teeth!
At Celina Family Dentistry in Celina, TX, our team is proud to help our community take care of their teeth and gums through dedicated oral health services. We can help you maintain healthy teeth, and we can step in when necessary to address any problems with your smile that might arise. If you would like to learn more about our practice, contact Celina Family Dentistry at (214) 851-0130.