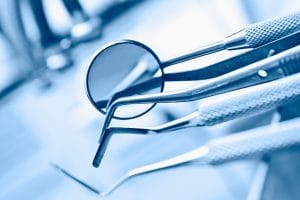 As our country continues to grapple with the impact of the COVID-19 pandemic, many people have put off a number of trips or important appointments. However, we've found that lack of routine dental care often allows minor issues, such as early cavities, to lead to painful infections or even tooth loss. In order to protect the health and safety of our patients so they can attend checkups and cleanings, or undergo vital treatments, your Celina, TX, dentist has implemented a number of new protocols!
Don't Skip Your Next Visit
We urge patients of all ages to undergo six-month exams because this gives our team a chance to keep an eye on your teeth and gums, watching for the earliest indicators of issues like tooth decay and gum disease. We then administer treatments early to avoid serious discomfort, and prevent major complications that could even lead to tooth loss! We also help you enjoy brighter teeth and fresher breath, and for kids, these visits help instill better oral health habits and lower the risk of dental anxiety in adulthood.
New Office Protocols
First, before you arrive, we will send you some screening questions to make sure you're not at risk of having COVID-19, and then we will ask the same questions again when you arrive at our office. We've reconfigured our waiting room to remove hard-to-sterilize items, like magazines and children's toys. Our team will make sure the office is empty enough to ensure proper social distancing before you arrive, and will space out appointments to help. When you enter the office, we will have plenty of hand sanitizer available! Our team will also be wearing PPE, including face shields, masks, gloves, and gowns, and we will require that you and your family to wear masks as well.
Keeping Yourself Safe
You should also take steps to keep yourself safe when out of the office too. For example, be sure you wear a mask when you head anywhere that may be indoors and crowded. Try to maintain a good social distance, and avoid gatherings that exceed ten or more people. Taking these simple precautions helps lower your risk of contracting the illness and spreading it to others. If you have any questions about our new protocols. Or of you would like to schedule a checkup and cleaning for you or a member of your family, then please contact our team today.
Your Celina, TX Dentist Wants to Improve Your Smile
At our Celina, TX dentist's office, our team provides an array of treatment options to help improve smiles for patients of all ages. Find out more about treatment options or set up your next visit by calling Celina Family Dentistry at (214) 851-0130.