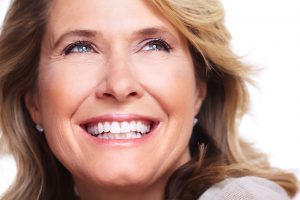 The work your dentist does to repair a broken tooth, or one that is affected by an advanced cavity, will give you more than just confidence that you no longer have to worry about your oral health. Your restoration can provide valuable bite support, and it can also be made to imitate your healthy enamel and preserve the way you look. You can count on your Celina, TX dentist to provide a lifelike crown in a situation where you need work done on a tooth that is visible when you smile and speak. If you need more functional protection for a molar, we can discuss other options, such as metal or porcelain-fused-to-metal.
The Role Dental Crowns Play In Restorative Dentistry
Dental crowns provide protection for teeth that need more than the support that dental fillings provide. They provide complete coverage above your gum line, whereas a filling will only provide protection for the portion of it affected by decay. A larger restoration is also helpful when you have an injury that affects your oral health as well as your appearance.
Receiving Your Custom Dental Crown
It is necessary to place a custom restoration, one that is designed to fit securely over your tooth without affecting its neighbors. We will take care to collect the measurements we need to make sure that you have no issues with its placement. The right preparatory work also ensures that your smile looks attractive after treatment. The materials we use to match the appearance of enamel are strong enough to support your bite function and stay in good condition for many years.
We Can Help You Avoid Future Dental Problems
The goal during any restorative dental procedure is to make sure that your tooth is safe and secure, and that you are not going to have issues with your dental function. In addition to making sure your treatment provides lasting protection for your problem tooth, we can take care of your entire smile by providing effective preventive care. During your routine appointments, we can evaluate you to determine if there are any early signs of trouble that we can resolve. We can also provide cleanings to remove tartar and plaque buildup that can make trouble for you.
Our Celina, TX Dentist's Office Can Provide Lifelike Dental Crowns
If you find yourself in need of a dental crown, it is natural to worry how its presence might affect your smile as well as your dental function. At Celina Family Dentistry, we provide personalized crowns that fit securely, provide important bite support, and help you preserve a smile that fills you with confidence! If you would like to learn more, contact your Celina, TX, dentist, Dr. Ganjoor, by calling (214) 851-0130.