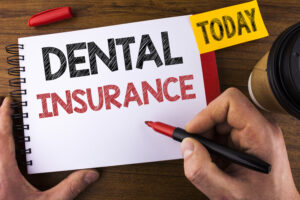 Do you have dental insurance? If so, then you have benefits that will expire at the end of December. Instead of letting them elapse, why not see our team for treatment? In today's blog, your Celina, TX, dentist talks about how we can help you use your coverage and greet 2022 with brighter and healthy smiles for kids and adults alike.
Your Dental Insurance Coverage
For people with dental insurance plans or a health savings account, there are benefits and funds that will expire at midnight on December 31st unless used. We don't want you to lose what you've earned and paid for, which is why we want to encourage you to visit our office. You and your family can undergo care and start 2020 with healthier smiles! First give us a call to schedule a visit. Next, we will help you understand the extent of your coverage and what benefits you have available to use. You can have improvements for your smile before the hectic holiday season makes your schedule too busy!
The Initial Exam Visit
The process starts with an initial dental exam. We want to use digital x-trays and intraoral cameras to take detailed images of your teeth, gums, jaw, roots, and oral structures. These images let us make a diagnosis with accuracy and precision, and we can even walk you through the process. From there, if we find issues that need attention, we will craft a treatment plan that works for your budget and your schedule. If you avoided care due to valid pandemic concerns, then now is a great time to address minor issues that may have grown severe and could be a source of discomfort for your smile.
A Variety of Treatment Options
We have preventive and general treatments for adults and kids, such as checkups, cleanings, scalings and root planing, fluoride treatments, or even dental sealants. We can screen for oral cancer, and tackle jaw joint disorders like TMD or bruxism (teeth grinding). If you have a cavity or infection, we could offer lifelike fillings or root canal treatment to correct the issue. Lifelike crowns could also address damage or worn-down teeth too. If you have missing teeth, then discuss replacement with our implant dentistry options, including single tooth replacement or fixed bridges and dentures. We also have cosmetic care too, which could remove stains, reshape malformed teeth, repair damage, or even close gaps between the teeth. If you have any questions, give us a call!
Talk To Your Celina, TX Dentist's Office About Treatment Options
Our team wants to take steps to help your family maintain optimal oral health. To learn more about how we improve the health, beauty, and function of your family's smile, then contact your Celina, TX, dentist, Dr. Ganjoor, by calling (214) 851-0130.