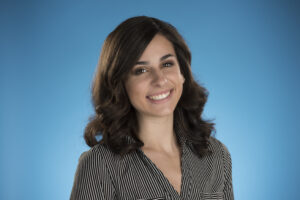 Through different cosmetic services, we can help our patients see remarkable smile improvements. What can surprise you is how much good one procedure, and how little time it takes for your work to be completed. Your Celina, TX dentist can provide tooth bonding and contouring services to improve your appearance by making corrections to the shape, size, and color of teeth. For many patients, we can provide the results you want in just one appointment! This is just one of several cosmetic dental services that we can recommend to patients who are interested in what they can do to change their appearance.
Tooth Bonding And Contouring Can Help With Many Different Flaws
Through tooth bonding and contouring work, our practice can help you deal with the flaws that makes you unhappy with your smile. Problems with the shape, size, and color of your teeth can be corrected through surprisingly conservative treatment. This is a procedure that can help with issues that have developed over time, such as wear and tear, enamel erosion, and even dental damage. It can also be effective for responding to naturally occurring problems with tooth shape, size, and alignment.
Planning Your Smile Restoration
Depending on the concerns you have with your appearance, we can take different approaches to your tooth bonding and contouring work. The contouring procedure helps to even out teeth that look jagged or uneven, and also to take care of problems with teeth look too large. The bonding procedure uses composite resin to cover flaws like damage, discoloration, and problems with teeth that seem misshapen.
Reviewing All Of Your Other Options For Smile Improvements
There are several cosmetic dental procedures that we provide to our patients. Because of this, we can determine how to best address your esthetic concerns while also providing a better experience with care. Porcelain veneers can take on a variety of problems, and they can do so while only covering the front surfaces of your enamel. While they are thin, the porcelain material used to make them is remarkably strong, so it can stand up against years of friction from biting and chewing. You also have more conservative options for care, such as teeth whitening treatment, which is exclusively focused on making your smile brighter.
Talk To Your Celina, TX Dentist About Dental Bonding And Contouring Work
Through dental bonding and contouring work, you can see remarkable smile improvements that can make you excited to show off your smile! This is just one of several services that we can recommend to individuals who want to make positive changes to their appearance. If you would like to find out more about your options for cosmetic treatment, contact your Celina, TX, dentist, Dr. Ganjoor, by calling (214) 851-0130.