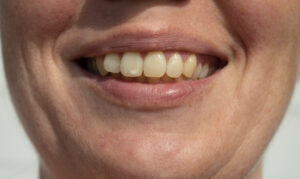 In the early stages of a cavity, the weekend potions of your outer enamel could appear white. These not only impact the beauty of your smile, but could mean you need treatment to avoid cavities. In today's blog, your Celina, TX, dentist talks about treating these spots with a drill-free infiltrant known as Icon. 
The Causes of These White Spots
When we don't take proper care of our smiles, and we eat a diet high in sugar or starch, this could allow plaque buildup to cover our teeth and begin to weaken the tooth enamel. As this outer layer begins to erode, a process known as demineralization, incipient caries lesions could form. These white spots stand out against the rest of your tooth and impact the beauty of your smile. These also indicate that you have cavities that need immediate attention! Once a full fledged cavity forms, your tooth sensitivity could give way to painful toothaches and eventually, infection and the risk of tooth loss. Fortunately, we have a solution! 
Treatment with Icon
Instead of waiting for the area to grow worse before we can apply Silver Diamine Fluoride or a dental filling, we can address the white spots quickly. Icon doesn't require the use of a drill at all. Instead, we will apply a unique resin material that enters the demineralized parts of the tooth. Once this happens, we carefully remove the excess materials from the tooth's surface, and then cure the resin with a special light. Once cured, this halts the rate of decay and prevents the need for fillings. You have a lifelike treatment that mask the white spots and blends with the rest of your smile! The entire procedure only takes one visit to complete, and helps you avoid major complications! 
Protecting Your Smile
You can also take steps to help protect your smile from weakened outer enamel. To control plaque, be sure you brush and floss daily to remove trapped food particles that feed plaque-causing bacteria. To remove the buildup completely, be sure you see us for a thorough checkup and cleaning visit, and we will breakup the buildup and polish your teeth. Try to cut back on sugary foods and drinks too! If you have any questions about how we help safeguard your smile, or about treating weakened tooth enamel, then contact our team today. We want to help you enjoy a healthy and attractive smile! 
Talk To Your Celina, TX Dentist About Treatment Options
We would like to help you enjoy a strong and attractive smile. If you would like to find out more about our treatment options, contact your Celina, TX, dentist, Dr. Ganjoor, by calling (214) 851-0130.