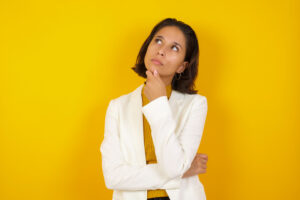 When we clean your teeth, we remove harmful buildup and help you avoid the onset of serious oral health issues. We have two different kinds, our traditional dental cleanings and our perio ones. Which one is right for your smile, and when should you visit your Celina, TX, dentist for one?
Dental Cleanings
The traditional dental cleaning is recommended for everyone ages two and older, and should happen about once every six months. This involves our team using an ultrasonic scaling device and a manual tool to gently but thoroughly break up and remove all plaque and tartar. Plaque forms when bacteria break down the particles left behind by the foods and drinks we consume, creating a sticky layer that clings to the teeth and hardens into tartar. The buildup can weaken and erode outer enamel and inflame gum tissues, leading to tooth decay and gum disease, as well as bad breath and even stained teeth. But once we remove the buildup and polish the teeth, you can enjoy a brighter and healthier smile.
Perio Cleanings
A perio one, also known as a scaling and root planing, is a special version used for people with gingivitis or their early stages of gum disease. We use the same devices we mentioned above to carefully remove the buildup for both the teeth and the roots. Since this is more involved, we will administer a local anesthetic and this could take one visit or up to four, depending on how severe the plaque and tartar buildup is. We then polish the teeth. This can reverse gingivitis or help us manage gum disease with traditional cleanings every three to four months afterward, so you avoid the late stages of the disease that could cause tooth loss.
Brushing and Flossing
While brushing and flossing cannot remove the buildup, these actions can help limit how much accumulates before your next visit. You should take time to brush in the morning and at night, for two minutes each time, and always use a fluoride toothpaste when you do. You also need to floss every evening, so you can remove what is trapped between the teeth and beyond the reach of a toothbrush. If you have any questions about how we clean your teeth, or about how to brush and floss each day to keep your smile strong and healthy, then contact our team today to learn more. We want you to always enjoy a bright and healthy smile!
Talk To Your Celina, TX Dentist About Removing Plaque Buildup
Regular preventive care could help you maintain good oral health. If you would like to find out how to protect your smile, then contact your Celina, TX, dentist, Dr. Ganjoor, by calling (214) 851-0130.