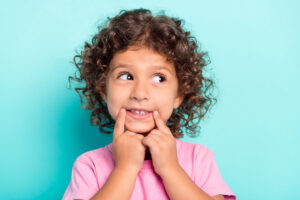 Summer is in full swing, and if you have kids, that means days filled with camps, swimming, enforcing a no-video-games-all-day policy, and much more. With this new schedule, it is easy for your typical routine to go out the window. While this can be refreshing, it can also mean oral health habits can run amock. With this in mind, it is important to make a concerted effort to help ensure that their smile —as well as yours — remains healthy. In today's blog, your Celina, TX, dentist provides helpful tips to ensure your child maintains their healthy teeth all throughout the summer. 
Maintain A Routine
A big part of summer for kids is partaking in myriad new activities. Without school in the morning, many children are staying up later to play with their friends and enjoy the things they typically can't do during the school year. During this time, it is easy for their preventative routine to go by the wayside. Even if their schedules are filled up, be sure to keep them on track when it comes to brushing and flossing. Make sure they brush at least twice a day and floss once. When they do brush, set a timer for two minutes, so they get the most out of it. It is also beneficial for them to drink plenty of water. This not only keeps them hydrated in the hotter weather but also keeps their mouth rinsed out from errant food particles that may get trapped from eating snacks throughout the day.
Avoid Too Much Sugar
Popsicles may as well be the unofficial summertime snack, and while there is nothing wrong with enjoying one from time to time, be careful that they do not become a staple of your child's diet. The sugar feeds harmful bacteria in their mouth, which can lead to decay and cavities. Moreover, if your child is participating in summer sports, it is tempting to give them sports drinks to stay hydrated. While these are okay in moderation, they too contain lots of sugar — about the same amount as soda — so be careful. You can always water it down to gain the beneficial electrolytes without the overload of sugar. 
Schedule Your Back-To-School Checkup
Even though school isn't starting back up for a while, now is a good time to go ahead and schedule your child's next checkup. As time passes, more and more people are going to be making these appointments, and you want to avoid the deluge of everyone else trying to fit their kid in as well. The earlier you plan this, the more flexibility you will have with the day and time, allowing the appointment to fit better into your schedule.
Contact Us To Learn More About Healthy Smiles
If you would like to find out more about our approach to children's dentistry, then contact your Celina, TX, dentist, Dr. Ganjoor, by calling (214) 851-0130.